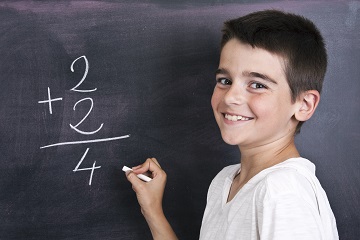 I will say up front that I have no empirical data to show you regarding this strategy, but it came up in a case I just handled, and I wanted to share it with you. As I will discuss in a moment, on a number of occasions opposing counsel has quoted my articles back to me, so I know they are reading them, which leads me to believe this strategy could be very effective.
Here's how it came about. I was representing a client who was being sued for allegedly failing to disclose a permitting issue with the house he had sold. The real estate broker was also a defendant, and she was represented by separate counsel. I won't bore you with all the details of why the plaintiffs' claims lacked merit, but suffice to say there would have been no problem if the plaintiffs had simply purchased the home and lived in it. They had the undisclosed intent to tear down the residence and develop two homes in its place, and it was only because of this drastic redevelopment plan that the alleged issue with the permit arose.
Plaintiffs' Complaint contain two causes of action for fraud, and a third cause of action for negligent misrepresentation. Plaintiffs had also demanded a jury trial.
I had had no luck educating opposing counsel during the litigation process, but I was hopeful that with the reality of the trial, I might finally be able to get them to pay attention to the facts. I devoted significant time to the trial brief, which included numerous references to the deposition testimony of the plaintiffs and the exhibits. After reading my trial brief, I believe it finally became apparent to opposing counsel and/or his clients that they would never be able to prove the intentional misrepresentation. They not only dismissed the two causes of action for fraud before the trial commenced, they also waived jury trial.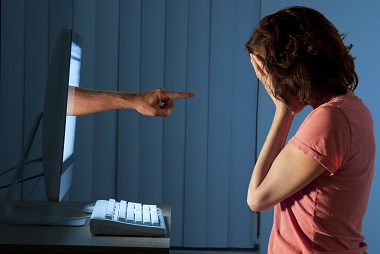 This brings us to the point of this article. We were therefore left with the decision of whether we wanted to pick up the jury. The judge allowed defense counsel to adjourn to the jury room to discuss the issue. The broker defendant was adamant that we should go along with dismissing the jury, based entirely on what she had seen on opposing counsel's website. Like me, opposing counsel likes to pontificate on-line about various trial strategies, and he had posted several videos about how he prevails in jury trials. He had apparently gone on and on about how he can manipulate a jury by telling a good story, and in doing so make the jurors ignore the law. Based on these videos posted by plaintiffs' counsel, the broker wanted to waive the jury.
I pointed out to the broker and her counsel that it was this same plaintiffs' counsel who was requesting that the jury be waived. Obviously, whatever Svengali influence he felt he could use on jurors, he had come to the conclusion his clients were not best served by a jury in this case. He had decided he had a better chance of winning with a bench trial and, if we agreed, we were only giving him what he wanted.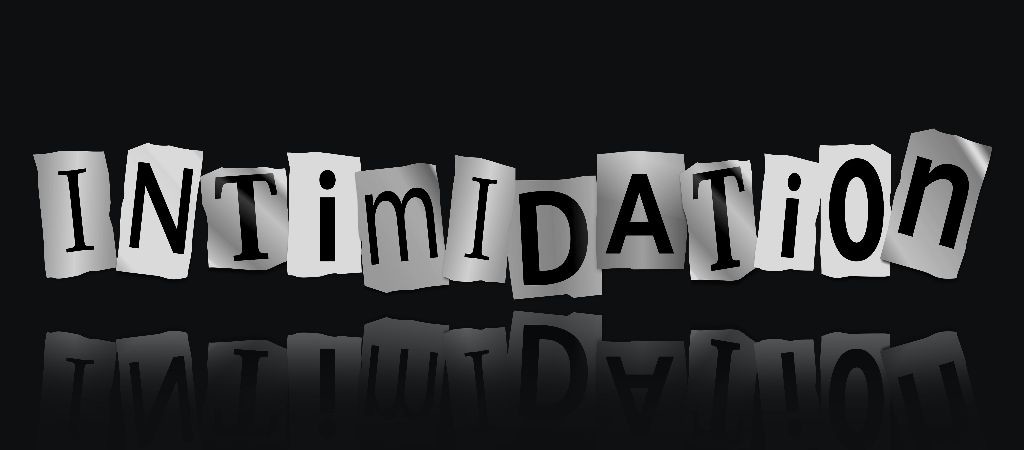 The broker was undeterred. Opposing counsel's videos had so convinced her that he was an expert with jurors, that she didn't want him to be allowed anywhere near a jury. She even said, referring to me and her own counsel, "No offense, but I didn't see any videos from you about how good you are with juries." This statement was especially telling, because it indicated that she was attributing special expertise to opposing counsel based on the fact that he had posted videos on the subject, and we hadn't.
Ultimately, we did decide not to use a jury for other reasons. The plaintiffs had rolled over and conceded to the government agency in question that my client had failed to get a necessary permit some 25 years earlier. It wasn't true, but the plaintiffs were basically taking the position that they never would have been able to move forward with their construction plans unless they conceded the point. They contended that fighting about the existence of the permit would have taken more time and effort than just conceding the point and moving on. Crazy, I know. There was no permit issue, but according to plaintiffs the defendants should be held liable for somehow failing to disclose that the agency might think there was a permit issue.
Nonetheless, the case might have had jury appeal, because the plaintiffs did spend about a million bucks getting the agency to approve their plan, so I felt the case was best decided by a judge. A jury might ignore the law and split the baby. It turned out to be a brilliant decision for the defense, not only because it greatly streamlined the trial, but the judge stuck to the law and found in favor of defendants. Indeed, he ruled from the bench immediately following the presentation of the evidence. I frankly don't know why plaintiffs' counsel decided at the last moment not to use a jury; I think if plaintiffs had any chance of winning, it was only with a jury.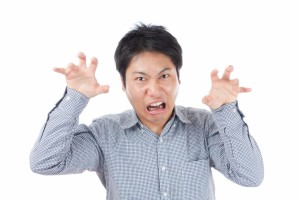 But the lesson I learned from this experience is that the information you post on the Internet can be used to educate and even intimidate the other side. Even if opposing counsel doesn't buy into whatever it is you're selling, the opposing party may not be sophisticated enough to recognize any posturing for what it is.
Of course, the flip-side of this coin is make sure your writings are not giving anything away. On multiple occasions I have had opposing counsel attempt to use things I've published on the Internet against me. In all cases the attempts have been unsuccessful, but they served to highlight the fact that the opposition is reading my articles.
In one case, I had written about the inefficiencies of some large firms, and how their goal is to bill for all the services they can perform on a matter as opposed to the services they need to perform. I gave a list of the conduct that typifies this sort of behavior, such as demurring to answers, and bringing motions to compel after every discovery response. It happened that I was bringing a completely righteous motion to compel in the case, and opposing counsel cited to my article to claim that I was engaging in the very behavior that I criticized. My motion was granted and the argument fell flat on its face because it only served to illustrate that my philosophy is to only bring a motion to compel when absolutely necessary.
In another case I was, with the client's permission, blogging about a case as it progressed. I changed many details of the case and didn't use any names, so no third-party would know of which case I was speaking, but the opposition obviously knew I was discussing the current case. I represented the defendant, and plaintiff's counsel had floated the idea of a possible walk away settlement. However, when I wrote in a blog post that the plaintiff would "rue the day he filed this action against my client," opposing counsel wrote to say that there would be no settlement.
I wish I could say that this had been my evil plan all along, but the amazing result was completely unintended. To paraphrase Bill Murray from Groundhog Day, opposing counsel began to "drive angry". He and his client were apparently so upset by the "rue the day" remark, that they failed to properly prepare the case, and instead came to trial with no other strategy than to use a my words against my client, in order to somehow make the defendant look callous. The court, of course, excluded my article as irrelevant, and the plaintiff was left with no viable strategy. During my cross-examination of the plaintiff, the court took a recess and called counsel into chambers. He turned to plaintiff's counsel and said "defense counsel is methodically cutting your client to pieces." The judge recommended that we have further settlement discussions. We ended up with a large stipulated judgment on our cross-complaint, even though my client had previously been willing to walk away. Plaintiff did, in fact, rue the day.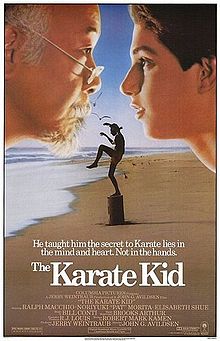 As you can see, you should always consider in the back of your mind, when posting articles on the Internet, whether you are giving too much information to the other side. But with that said, here's the way I look at it. I may be giving a trial strategy to the opposition, but I liken it to the final scene in the original Karate Kid movie. (Why would you ever remake such a classic?) Daniel-san, badly injured during a competition, prepares to execute the Crane technique, which Miyagi had taught him. We are to assume that this is the first time this move has been seen at a competition, because as you can see from the accompanying picture, his posture telegraphs that he's about to use the Crane, but Daniel's opponent is caught completely off guard. Once used, however, everyone who saw the Crane now knows that move. When I write about a winning strategy I have employed, on the one hand I'm giving it away, but like Miyagi and the Crane, it's probably save to assume that I know a counter move to my own strategy. And as I learned from this case, your stories and boasts may well scare the opposition to death.